AbbVie Financial Planning in Pleasant Prairie
Are you looking for AbbVie financial planning help in Pleasant Prairie, WI? The financial team at T. Heller Financial is here to help! There is no doubt that AbbVie is a wonderful company that takes care of its employees with all the benefits included with AbbVie Total Rewards. However, it's important to consider what happens after your career with AbbVie ends. Once the benefit of your retirement plan being managed by your employer ends, it's essential to make a plan for your future financial goals. That's where we come in!
Trusted AbbVie Financial Planning in Pleasant Prairie, WI
T. Heller Financial and Tom Heller are proud to have worked with many former AbbVie employees to help with the transition out of corporate after their careers with AbbVie have come to a close. We will be happy to sit down to discuss your financial goals as you head into retirement, and help you design the best plan moving forward! Continue on the right trajectory towards well-being in your retirement with T. Heller Financial.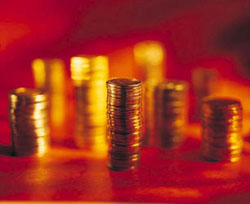 About Tom Heller
With 27 years of management experience at Abbott Laboratories, Tom Heller specializes in comprehensive, individualized financial planning with an emphasis on retirement planning, stock option planning, NUA issues, trusts, and professional money management programs. Tom's professional registrations and licenses include General Securities Representative, Investment Advisor Representative, State Securities Agent, and Life, Health, and Disability Insurance license.