Investment Management in Kenosha, WI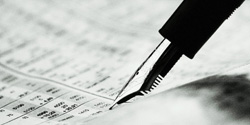 Looking for an investment management firm in Kenosha, WI to help with your portfolio? At T. Heller Financial, we offer years of experience in market analysis and financial planning that has helped our clients to prepare for their futures for years! As your retirement advisor in Kenosha, we work tirelessly to strive to ensure your future is in good hands! First, we will meet with you to discuss your needs and determine the appropriate investment management style for your portfolio based on your financial goals. We will then work with you to set up a path to your financial goals. As your investment management firm in Kenosha, you can rely on us to always have your best interest at heart.
Your Trusted Investment Management Firm in Kenosha, WI
The team at T. Heller Financial has a wealth of experience when it comes to investment management. From asset allocation, financial statement analysis, stock selection, monitoring of your existing investments, and your portfolio strategy and implementation, we are here to get a full picture of your investments and coordinate it with your other assets and life goals! Contact T. Heller Financial today to get started! We look forward to speaking with you!